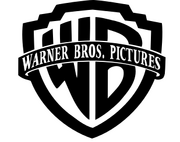 Warner Bros. Entertainment, Inc.
, also known as
Warner Bros. Pictures
or simply
Warner Bros
(though the name was occasionally given in full form as Warner Brothers during the company's early years), is an American producer of film and television entertainment. They have produced both Gremlins films, including
the second movie
, which they made a cartoon at the beginning starring
Bugs Bunny and Daffy Duck
... and Porky Pig (with Daffy Duck) at the end.
Ad blocker interference detected!
Wikia is a free-to-use site that makes money from advertising. We have a modified experience for viewers using ad blockers

Wikia is not accessible if you've made further modifications. Remove the custom ad blocker rule(s) and the page will load as expected.