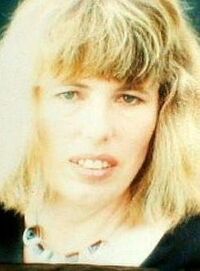 Rosanna Norton (aka Belladonna Ace/Rosanna White) is a costume designer of Joe Dante's movies, such as Innerspace, The 'Burbs and Gremlins 2: The New Batch. She was nominated for Best Costumes during the 55th Academy Awards for her work on Tron, and was nominated along with Elois Jenssen. She's also known for her work on the live-action version of The Flintstones (1994), Airplane I & II, Operation Dumbo Drop, Carrie (1976), Barb Wire, The Brady Bunch Movie, A Very Brady Sequel and others.
Ad blocker interference detected!
Wikia is a free-to-use site that makes money from advertising. We have a modified experience for viewers using ad blockers

Wikia is not accessible if you've made further modifications. Remove the custom ad blocker rule(s) and the page will load as expected.