Hello, I am TheCreepyPastaRiddler. I am a huge Gremlins fan, and I collect Gremlins action figures from NECA . I have some ideas for new figures to make, or figures to remake. Enjoy!
1. Popcorn Ears Gremlin
2. Vegetable Gremlin
.3 Mugger Gremlin
.4 Bat Gremlin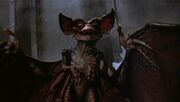 Now for the figures to remake!
.1 Brain Gremlin
.2 Mohawk (Gremlin Form)
.3 Stripe

Those are my ideas. Goodbye everyone!
Ad blocker interference detected!
Wikia is a free-to-use site that makes money from advertising. We have a modified experience for viewers using ad blockers

Wikia is not accessible if you've made further modifications. Remove the custom ad blocker rule(s) and the page will load as expected.