Home
Talk

8
276pages on
this wiki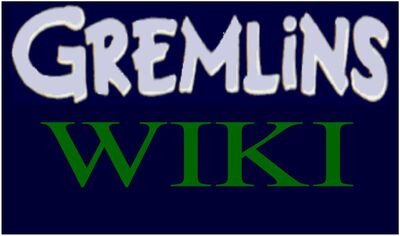 WELCOME!
---
Hi, and welcome to Gremlins Wiki! We're a community site that's all about all things Gremlins! Know anything about Gremlins? Well, don't be shy - go ahead and edit one of our articles!
(And please, mind your spelling and punctuation, it's all for the wiki's best!)

FEATURED ARTICLE
---
Giant Gremlins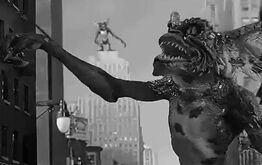 These giant gremlins appeared in BatGremlin's black and white Gremlins 3 warm-up video. The giant gremlins are shown running rampant in a city, destroying buildings and terrorizing the people living there.
Read more of this article here...
Please vote for next month's featured article here!
FEATURED QUOTE
---
"Now was that civilized? No, clearly not. Fun, but in no sense civilized!"
- The Brain Gremlin
Please vote for next month's featured quote here!
POLL
---
What did you think of Gizmo the Game?
NEWS
---
For Gremlins news, go to the provided link:
[1]
ADMINS AND CHAT MODS NEEDED!
---
There are currently five administrative positions and only three chat moderaters on this Wiki. If you would like to apply for either of these positions, then please contact ElectricMayhem here.
REPORT VANDALS!
---
Vandals and trolls have attacked this wiki before, so if there is anymore please report it to either CoolGiz or ElectricMayhem.