Home
Talk

8
239pages on
this wiki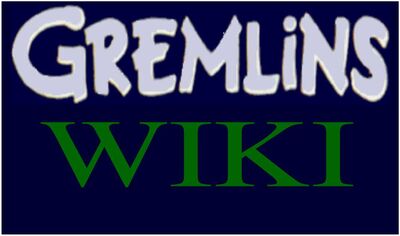 WELCOME!
---
Hi, and welcome to Gremlins Wiki! We're a community site that's all about all things Gremlins! Know anything about Gremlins? Well, don't be shy - go ahead and edit one of our articles!
(And please, mind your spelling and punctuation, it's all for the wiki's best!)

FEATURED ARTICLE
---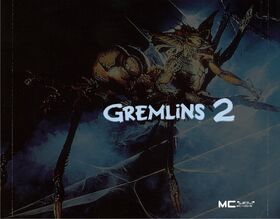 Gremlins 2: The New Batch  is the second film in the Gremlins series. It was released on Friday, May 18th 1990 under the same company banner, Warner Bros. Pictures, as it's predecessor Gremlins. There were also three video games for the NES, Game Boy, and ZX Spectrum based on the movie.
Please vote for January's featured article here!
FEATURED QUOTE
---
"Thats where my dad proposed to my mom."
"That's where everyones dads proposed to their moms."
- Billy Peltzer and Kate Beringer about the tavern.
Please vote for January's featured quote here!
POLL
---
Do You Think Gremlins 3 Is EVER Coming?
NEWS
---
For Gremlins news, go to the provided link:
[1]
ADMINS AND CHAT MODS NEEDED!
---
There are currently five administrative positions and only three chat moderaters on this Wiki. If you would like to apply for either of these positions, then please contact ElectricMayhem here.
REPORT VANDALS!
---
Vandals and trolls have attacked this wiki before, so if there is anymore please report it to either CoolGiz or ElectricMayhem.