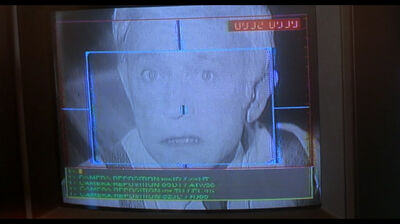 This Clamp Center Office Worker (played by Henry Gibson) was caught taking a cigarette break by a security camera and got fired by Forster, the sadistic head of security who was in the control room and was informed of the unauthorized break.
Because of this, he was not present during the gremlin invasion of the Clamp Center building and survived the ordeal.
Ad blocker interference detected!
Wikia is a free-to-use site that makes money from advertising. We have a modified experience for viewers using ad blockers

Wikia is not accessible if you've made further modifications. Remove the custom ad blocker rule(s) and the page will load as expected.